Here at ARAMCO, we believe we are judged by the company we keep. That's why we are so honored to be associated with some of the finest people around. Below, please find a list of some of our friends and great individuals who endorse us.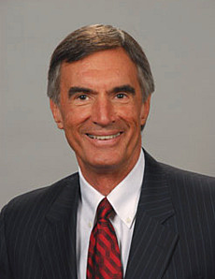 Who? Roger Hedgecock, the former Mayor of San Diego, and one of talk radio's biggest nationally syndicated names. From San Diego to New York, Americans across the country know Roger Hedgecock not only for his political insight, but also for his proactive approach across various issues.
Why ARAMCO? "I've known Mehran Aram and his staff at ARAMCO for almost 20 years now, and the customer service he provided me and my family during our transaction can only be surpassed by their expertise and professionalism. I regularly enjoyed co-hosting ARAMCO's Reverse Mortgage Seminars, and know and trust the ARAMCO family for all my finance needs."
-Roger Hedgecock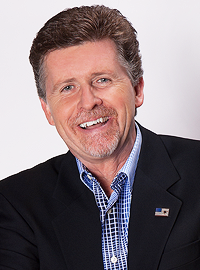 Who? Heard on over 2,000 radio and TV stations across the world, Mark Larson is known for his integrity, charitable work, and fair political analysis. He acts as the political analyst for KUSI TV San Diego, as well as a contributor on NBC, Fox News, MSNBC, Larry King Live, and the Dennis Prager Show. In addition to his political credentials, Mark Larson is a regular guest on the popular Christian radio show, "Turning Point," with Dr. David Jeremiah.
Why ARAMCO? "It's truly refreshing when you come across a business that isn't blinded by profit to the point that personal connections, customer service, and integrity are forgotten. Mehran Aram and The ARAMCO team have dedicated themselves to their customers putting people first and profit second for over 20 years. It is with my highest pleasure that I recommend ARAMCO for all of your financing needs."
– Mark Larson